INVITATIONAL CLAYS TOURNAMENT RESULTS
Welcome to the Invitational Clays tournament results web page.
Check back often for a complete list of the results of all recent tournaments.
We will provide tournament reports (as submitted to NSCA) on this webpage within several days of each event and archive them throughout the year so you may check back whenever you wish. A schedule of the next few upcoming events will also be posted. It is important to note that all events are invitational shoots and each shooter must be recorded in advance as to attendance—we cannot have any unanticipated walk-ins.
I hope you find this new site a welcome addition to our shoot management and I welcome your suggestions so long as they are all positive and accompanied with cash. If you have any questions or comments please let us know by email by filling out our contact us request form.
TOURNAMENT RESULTS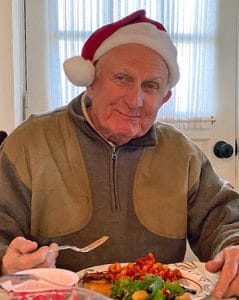 Mike DuPont enjoyed his victory in the December 22, 2019 "I shot with Santa"
20 gauge Invitational Sporting Clays Championship with a sensational score of 86
NATIONAL INVITATIONAL 28 GAUGE SPORTING CLAYS CHAMPIONSHIPS
Saturday, October 10, 2020
Prospect Hall Shooting Club in Kearneysville, West Virginia
(60 minutes from Dulles Airport)
Toby Davis —Tournament Chairman
100 Registered NSCA Sporting Clays Targets—28 gauge
Custom Trophies for all NSCA classes and Concurrents
Event Champion will win one All-Inclusive Dove Hunting Package in Argentina valued at $2600!
Two All Inclusive Dove Hunts will be won at the NIT
Special Luncheon
Door Prizes
Briley Manufacturing has donated a $500 gift certificate!
Two sets of custom ear plugs from Virginia Ear!
A Second All-Inclusive Dove Hunt to Argentina valued at $2600 will be awarded as a door prize!
More to come!